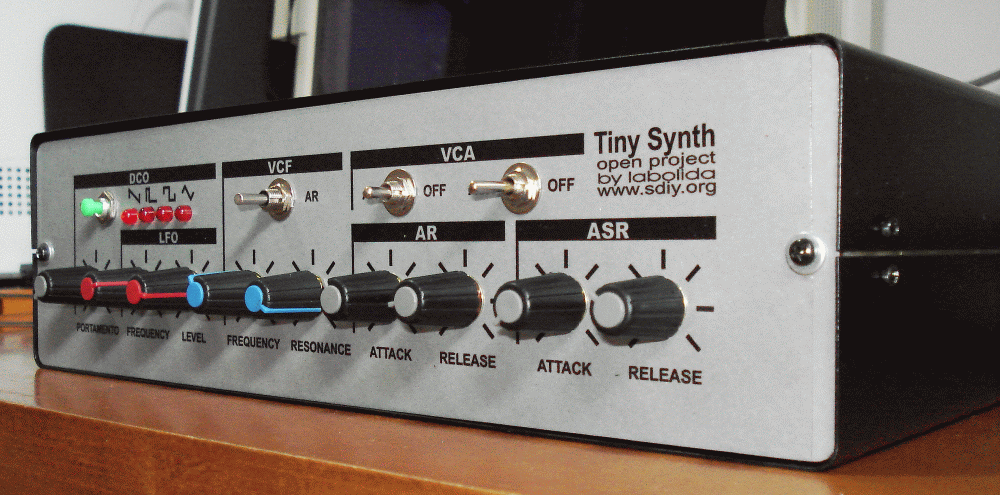 TinySynth monophonic hybrid synthesizer

Tiny Synth is a simple, may be minimum, compact and integrated synthesizer. It was developed around a single MIDI controlled digital oscillator, including too a VCF, VCA, LFO, and AR ASR envelope generators.
The main project idea was to keep as simple as possible the construction and calibration, with a relatively cheap cost.